Social Enterprise support
Social entrepreneurs are working hard to respond to the challenges faced by people in their communities.
BIg Local Works has a vision of a future where social entrepreneurs flourish in and with their communities, implementing sustainable, locally embedded solutions.
Building on years of experience and knowledge, the aim is to enable social entrepreneurs to achieve a significant impact in their community by:
Creating a hub for social enterprise in South Bermondsey
Finding champions who can open up markets and bring resources to social entrepreneurs
Building local peer networks of support and connecting our social entrepreneurs to other great sources of support
Building collaboration between entrepreneurs and other local players
Enabling them to access investment and innovate in their areas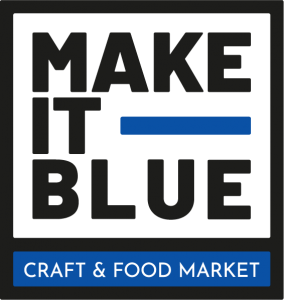 Big Local Works is helping local residents start out in business and are looking to support energetic and innovative entrepreneurs to use the 'Make it Blue' Market in South Bemrondsey as a base to launch their own business.
Make It Blue Start Up is an opportunity for local entrepreneurs to launch their business idea, establish their brand, gain experience and specific skills training while trading in our markets.
Make it Blue markets are back from the 24th July 2021.
Cant wait to see you here at the Blue Market!

UnLtd Resilient Communities Programme:
Big Local Works have developed a strong relationship with UnLtd and Local Trust to offer social enterprise grants and business support to local entrepreneurs through the resilient communities programme. 
https://www.unltd.org.uk/our-work/our-focus-areas/resilient-communities
Big Local Works is the programme anchor partner, which will see information events, socials, networking, and advice events as well as training programmes held here at the hub. 
We will also host cohort skill shares, mentoring and socials to promote and encourage collaboration and maximum impact locally
This programme runs until the end of 2020 with events info on our event page